BY EDIE BARTLEY AND ROSIE MATHESON, FOUNDERS OF MOON MILK
Edie and Rosie are the creators of Moon Milk – seeking to inspire people by arming them with the power (and pleasure) that comes with understanding menstruating bodies, and in particular the menstrual cycle. They aim to de-stigmatise sex, pleasure, menstruation and birth, to support womxn in the various phases of their lives, to facilitate change, and foster a community of empowered people. They bring the full scope of their own personal experiences and wisdom. From overcoming period pain, dealing with endometriosis, overcoming painful sex, working as birth doulas, experiencing pregnancy and birth, pleasure and orgasm education, studying the intricate powers of hormones, and simply travelling through the world in female bodies and dealing with the nuances of womxnhood. We (iso-style) sat down with them to talk all things the menstrual cycle. Here's how our conversation went:
Define the menstrual cycle?
Your cycle starts on the first day of bleeding and spans the whole month, it's the hormonal adventure you go on from one period to the next.
The entire menstrual cycle lasts roughly 25 – 35 days, with your bleeding phase lasting only 2-7 of those days (this varies from person to person of course.)
Throughout your cycle, you can expect to experience an array of hormonal fluctuations, moments where you're an unstoppable force, and others where you may find yourself lying on the kitchen floor in tears over burnt toast.
But these hormonal fluctuations can actually be a great thing! When you know what to expect and when to expect it, you can work with the ups and downs of your hormones instead of against them. Then you begin to discover that each phase of your cycle can actually lend you different powers throughout the month, it's life-changing. But more on that later.
What do we have the MOST wrong with the way we see/treat the menstrual cycle today in society?
We have female superheroes crushing it on the big screen and more and more badass female characters leading us through the latest Netflix series', yet we are still stuck with so much taboo when it comes to menstruation. Periods are still spoken about in code or whispers. Workplaces and schools remain practically in the dark ages as far as educating and supporting menstruating people on understanding and feeling empowered by this part of our everyday lives. And it is everyday! Even when you're not bleeding you're still riding the hormonal waves of your cycle. We want people to feel that their cycle is something that can support them to thrive in life, something they can work with and use to their own advantage, something that makes them even more powerful than they already are.
What are the key phases of the menstrual cycle? how many are there and what are the unique qualities of each phase?
There are four phases; the dark moon phase (bleeding), the waxing moon phase (post-menstrual), the full moon phase (ovulation) and the waning moon phase (pre-menstrual).
Your 'dark moon' phase begins when you first see bright red blood, this phase can last for up to 7 or so days. Then you move into your 'waxing moon' phase, which can last for roughly 10 days. After that you roll into your 'full moon' phase (most people ovulate on day 10 – 15 of their cycle). Ovulation itself only lasts for 12-48 hours, however the fertile window of this time can be up to 7 days. Lastly, you make your way into your 'waning moon' phase, this can start any time after ovulation and last up to 16 days. Then you begin to bleed and the cycle repeats.
What can we do to harness the full potential of each phase? What are the benefits/ challenges of each?
During 'dark moon' you will experience the lowest amount of hormones in your body than at any other time in your cycle. This usually means feeling like you've got less energy, which makes it the perfect time to rest! To sleep in, to take a bath, read, DO LESS.
During this time significant changes are occurring in your brain. For one, your brain waves actually slow down and a higher level of DMT production is secreted. This means your intuition and creativity gets louder. This is a good time to to go internal, to listen to your gut/heart feelings, to take notes, but not act (yet).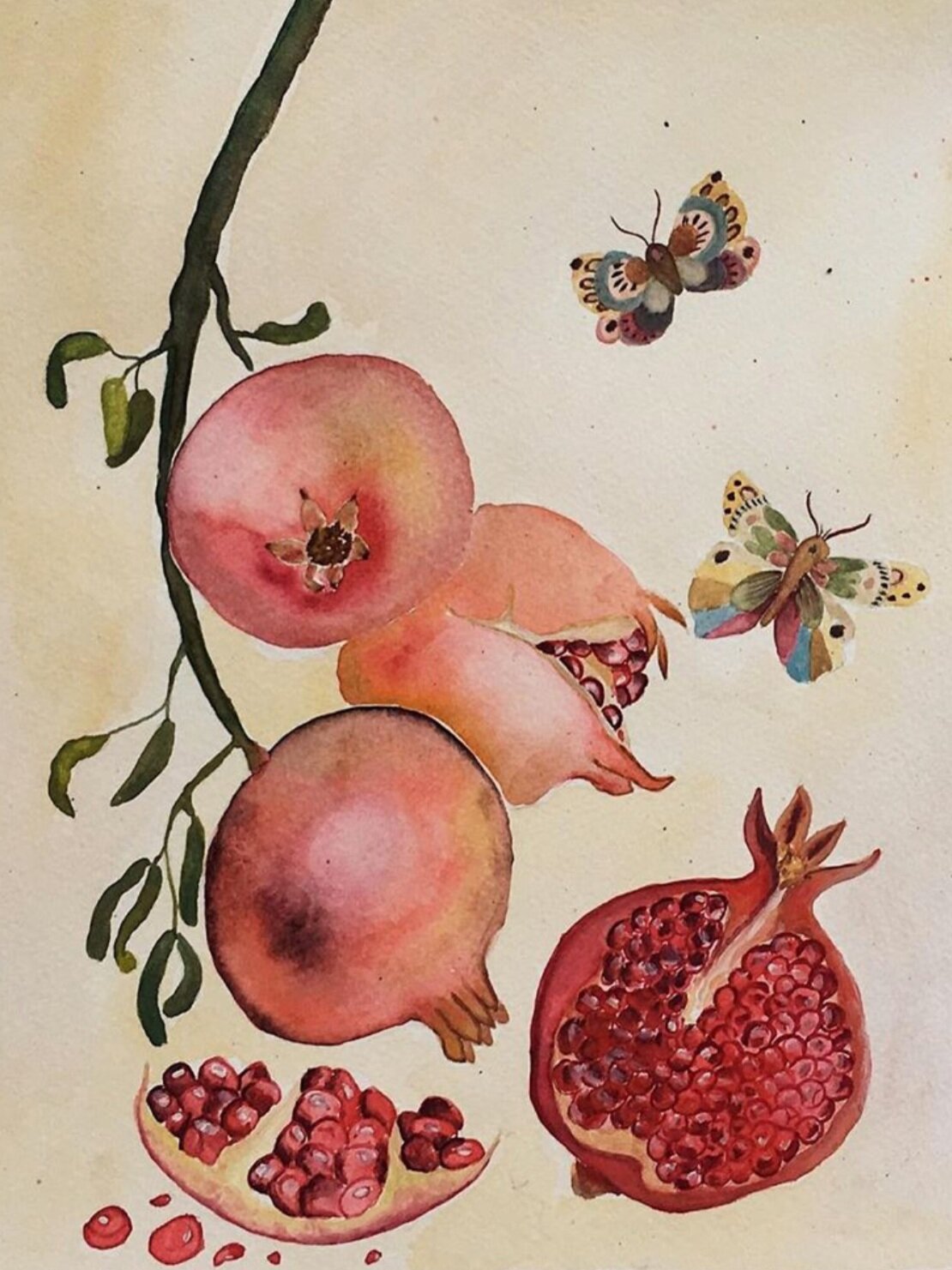 Moving into your 'waxing moon' phase, there is an increase in the hormone oestrogen and a spike in testosterone, which can direct us into a more proactive, planning, structured space. During these days we can easily take a more dynamic approach to life – doing more, being assertive and building strong boundaries – generally we'll also have higher tolerance levels. This is a good time to plan your month, start projects and perhaps act on those intuitions you felt in your 'dark moon' phase. Another tip for this phase is to schedule some socialising for next week when you're ovulating, because while you may not feel like it now, when your personal full moon comes around, things might change!
The 'full moon' phase might give you a spike in libido, a more extroverted and outgoing side of you may come out, your social butterfly can emerge and going to that party that you didn't want to know about when you were bleeding might seem like a great idea now!
During this time you might feel the urge to perform more and show up in the world. This is a good time in your cycle to address conflicts, to call your friends, to let loose a little – maybe kiss that person you've been crushing on or spend some time romancing yourself and go with your instincts!
Moving into the 'waning moon' phase, you may feel a little less tolerant, you may even feel slightly (or extremely) irritable. This is a time where your intuition heightens and you may start to notice some areas of your life that really aren't working for you. Toxic friendships might expose themselves and relationship problems may become apparent. Some things that felt fine a week ago might just not feel good anymore. This is the perfect time to journal, to not necessarily act on these new insights but to put them away for a later time. This is the time to rest and to nurture your body, to really listen to whatever it is that you need, to let yourself cry, dance around the house in your undies or just stare at the ceiling while listening to Lana Del Ray. Really just 'do you' in this phase, and make sure you've set aside some time to let that happen!
How important to the quality of our lives is it really, to be in touch with and honour our cycles?
This is everything. We truly see this as integral to understanding the power of one's body. What is most important for us as a practice of self-care is planning and scheduling around our cycle. Try to make it a habit to keep in mind what two weeks from now may look like. Knowing when to schedule appointments, social events, family dinners or a presentation at work / school. It's so important to let your cycle become a symbiotic aspect of your life, something you work with in harmony, not resist against.
You know those ads that show girls grabbing a box of tampons before running off to the gym, or presenting in a meeting or jumping in a freaking pool?? This is basically telling us that our more tender, gentle and less tolerant phases aren't welcome. That despite us needing to rest, to slow down and to listen to our bodies, we should just carry on and ignore the bright red sign that somethings different – maybe we should adjust a little?
We hope to destabilise that view and let people know it's okay to embrace all the phases, you don't have to be coping all the time, you don't have to achieve everything at once! You can be vulnerable and you can be fluid.
What's your favourite phase and why?
Edie: It's hard to choose just one phase, and it also depends how I feel in the moment, some days I love bleeding and basking in the tenderness of the 'dark moon' phase. But lately my favourite phase has got to be ovulation. There's something about the 'full moon' phase that fills me up. I feel super maternal during this phase so I love cooking and caring for the people I love, I also feel more sensual and feminine, my sex drive is higher and my body feels super sensitive and energised. I do experience ovulation pain, but it's like a little conversation where my ovaries are just letting me know what's going on.
I feel social and confident, I have a tolerance when I'm ovulating that just enables me to achieve everything and feel really resilient. I also feel incredibly proactive and self-motivated to deepen my practices and nurture myself – self-care definitely becomes a priority (especially to prepare for the remainder of my cycle). I often find I can meditate for longer, wake up earlier and start my days with yoga and motivation to just live my best life! But I also use this phase as my "get it done" phase, and then I let myself move into the next phase leaving that attitude behind. This means I don't ever feel guilty at other times when I just don't have the resilience, motivation or energy.
Rosie: It's changed so much over the years. They have all been my favourites at varying times, but right now it's the 'dark moon' bleeding phase, that I'm in love with. I'm grateful for the physical reminder to S L O W down. Owning my own business and being a mum of a little one means that 99% of my time is spent thinking about other people, planning ahead and aiming to troubleshoot before the trouble even arises.
But, during the 'dark moon' phase I feel the permission to get out of my head and back into my body. My yoga practice becomes more gentle, I ask for more help, I aim to do less wherever I can sneak it in. As a result I usually feel more present and more sensual. I purposely take my time, I pay attention to colours and flavours and sensations in a more intentional way, and most importantly I take more rest which means that I'm setting myself up to have more energy throughout the rest of the month when I need to get back to business.
On practical note, a game changer for me when I first learnt all this info was making sure that on day 1 of my period I always did one thing that was a treat, something just for me. I would make time to do a hair mask, take a bath or if I could I'd block out a whole afternoon to eat delicious things in bed and read… I'd choose something I loved and quite quickly I started looking forward to getting my period, which was a really new experience for me at the start.